Kozminski University is a business-oriented higher education institution offering a broad range of education programs, holding full academic rights, and considered to be the best business school in Central and Eastern Europe according to the "Financial Times" ranking. The University prides itself in having obtained three prestigious international accreditations: AACSB, EQUIS and AMBA, held by only 100 business schools worldwide.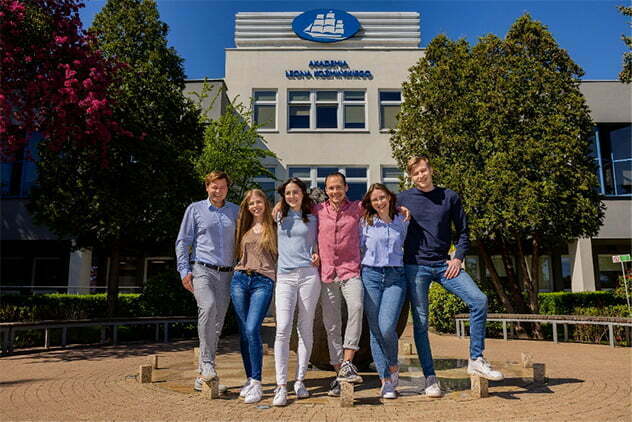 is an assistant professor at the Management Department and the Head of Entrepreneurship and International Management Programs at Kozminski University. She is an expert of Polish Accreditation Committee. Her research interests focus on entrepreneurship, multi-generational family businesses and assurance of learning processes in higher education institutions. Dr. Gudkova was a visiting scholar at Yale School of Management and has taught at various institutions. Her works in entrepreneurship have been published in numerous scientific journals and monographs.
Dominika Wojtowicz, Ph.D.
is a professor at the Department of Economics and a researcher at the Sustainable Development Centre at Kozminski University. Her research interests focus on public development policies research and methods used in their evaluation, management in public administration and regional development. She took part as a coordinator or staff in numerous international and Polish research projects. She is the author or co-author of over 50 scientific publications.
The University was founded in 1993. It is one of the oldest non-public higher education institutions in Poland. KU offers education in the field of social sciences, economics, finance, management and quality sciences, and juridical science. According to educational rankings it`s the best non-public HEI in Poland. The undergraduate, graduate, and doctoral students and the participants of postgraduate and MBA programs studying at KU make up a population of 9,000. The population of KU graduates is currently over 50,000.
KU runs programmes related to digitalisation, including Koźmiński MBA Digital, Internet Marketing, Business Digital Transformation, Industry 4.0, and second-cycle programmes such as Management in Virtual Environments and Master in Digital Marketing. KU runs its "Cyberman" Digital Transformation Research Centre.
KU puts emphasis on CSR and sustainable development. It's the only Polish HEI and one of 30 business schools worldwide featured in the Positive Impact Rating. In June 2020, KU was the only Polish HEI awarded the Business School Impact System certification showing its impact on its societal and economic environment. KU is the first Polish HEI with a programme of sustainable development for 2020-2030.