KEDGE Business School is a private, non-profit, institution of higher education and research ranked among the Top-10 Business Schools in France. Kedge holds "Triple Crown" accreditation by the international bodies AACSB, EQUIS, and AMBA. In terms of education, Kedge offers over 38 degree-level programmes, (delivered at both the undergraduate and graduate levels), Executive Programmes for professionals, as well as short-term programmes dedicated to a variety of themes. A close linkage with our Centres of Excellence or Expertise has been set up to ensure their quality and recognition.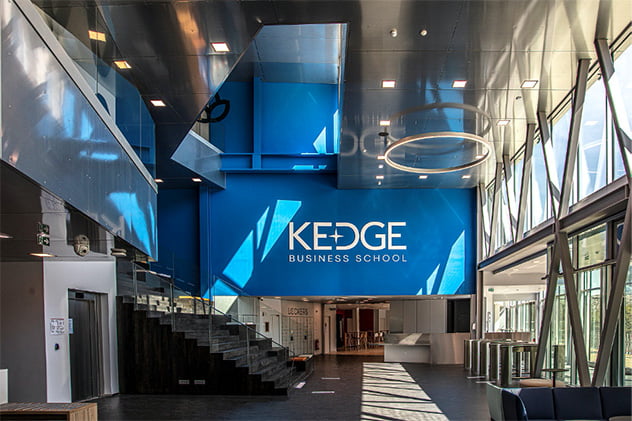 is an Associate Professor at KEDGE BS in the Operations and Information Systems Management Department and the Director of the EBP International Programme, and Director of the Quality Management MS programme. He holds a PhD in science from ETH Zurich. He has held positions as research scientist in an international environment for about ten years in ETH (Switzertland), FZJ (Germany), UCL (Belgium) and head of a research and innovation pole in quality and risk management (France).
is an Associate Professor in HR/OB and the Director of the Centre of Excellence for Sustainability at KEDGE BS. He holds a PhD in Human Resources Management from the University of Toulouse 1 (Toulouse School of Management). He has held positions as a visiting professor at Calgary University (Canada), North-West University (South-Africa), Macquarie University (Australia), and Radboud University (The Netherlands). Johannes is Associate Editor at Group and Organization Management.
With over 14,000 students studying across our 4 French campuses (Bordeaux, Marseille, Toulon and Paris) and 3 strategic partner campuses (Shanghai (CN), Suzhou (CN), Dakar (SN), Abidjan (SN)), and its 74,000 alumni, Kedge is one of the largest Business Schools in France.
Research at KEDGE BS is articulated around Centres of Excellence: Marketing and new consumption, Supply Chain, CSR, Food wine and Hospitality, International Business and Centres of Expertise: Health and innovation, Finance reconsidered, Creative industries, culture, Entrepreneurship and Family Business.